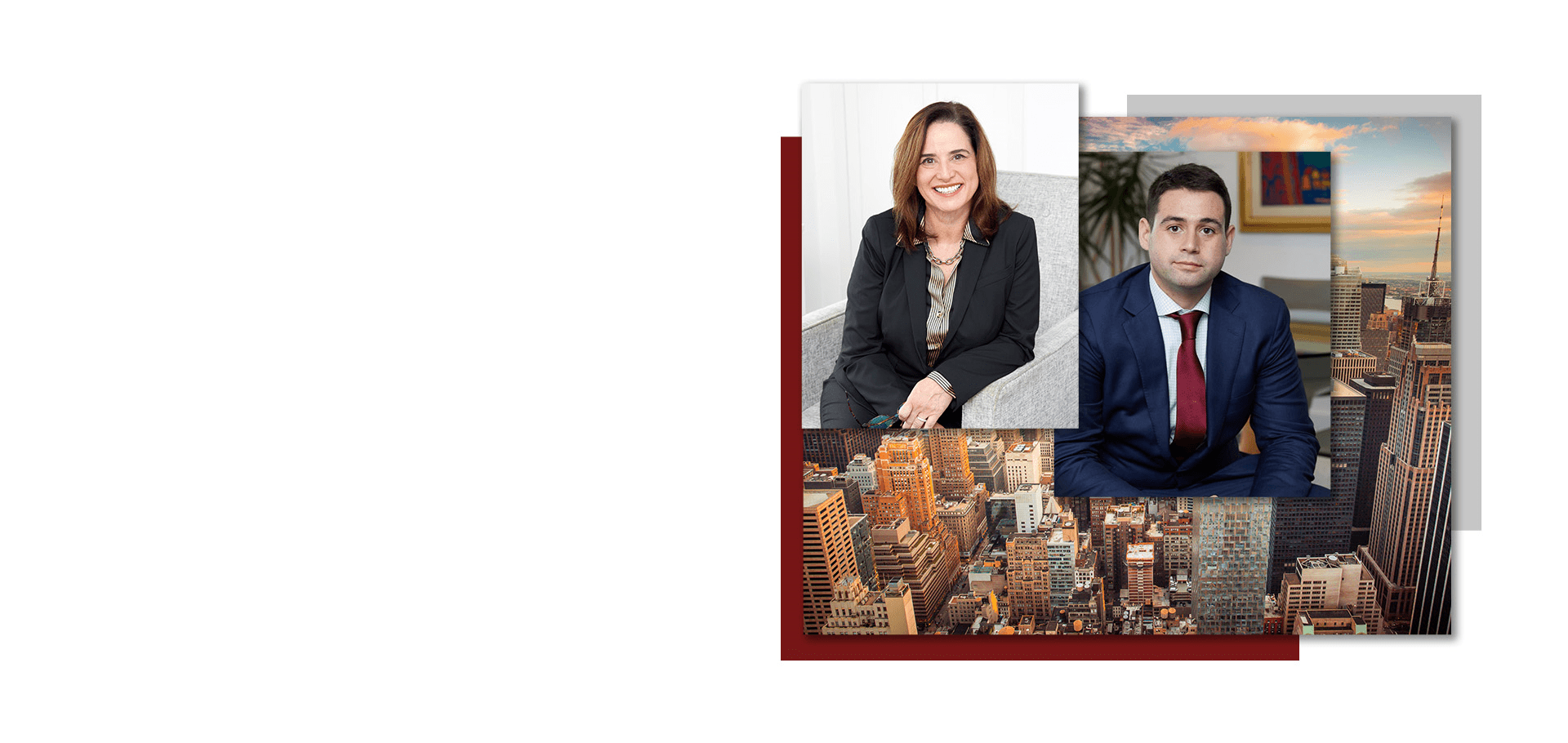 Dedicated to Fight for Your Success
Manhattan Personal Injury Lawyer
Developing Practical Strategies to Pursue Justice
In personal injury cases, harm arises from wrongful actions, either intentional or due to negligence. These actions lead to accidents that can result in varying degrees of harm, from serious injuries to catastrophic outcomes and, in unfortunate cases, even death. When such occurs, the injured party may have grounds to seek compensation from the individual responsible for the incident. This compensation is pursued to aid in recovery and alleviate the financial burdens associated with the injury.
Legal representation is vital in the process. A skilled Manhattan personal injury attorney must thoroughly investigate the claim, establish the facts, and determine liability. Building a legal strategy becomes paramount, ensuring that all aspects of the case are considered to present a compelling argument for compensation. Timely filing of necessary paperwork is crucial, protecting the injured party's rights and preserving the opportunity to seek recovery.
At the Law Office of Patricia Machado, our team boasts over 25 years of experience providing practical and well-informed advice to those navigating the complexities of personal injury law. With a wealth of knowledge and skills, we can handle even the most complex cases. Offering services in both English and Spanish, we are dedicated to ensuring that our clients receive the support and representation they need.
Call our Manhattan personal injury lawyer at (646) 355-1560 or contact us online. We are ready to evaluate your case and discuss your options for recovery and fair compensation.
Accidents Leading to Personal Injury Claims
Personal injury claims may arise due to incidents ranging from common occurrences to more uncommon but critical situations.
Examples of these accidents include the following:
Automobile accidents: Automobile accidents can result from a myriad of factors, including distracted driving, speeding, and failure to obey traffic signals.
Motorcycle accidents: Motorcycle accidents present unique challenges, often involving issues such as visibility and the vulnerability of riders.
Truck accidents: Due to these vehicles' sizes and weights, truck accidents can lead to severe injuries and complex legal proceedings.
Aviation accidents: While uncommon, aviation accidents can have critical consequences.
Slip and fall accidents: Slip and fall accidents often fall under premises liability, where property owners are responsible for maintaining safe conditions.
Medical malpractice: Medical malpractice involves negligence by healthcare professionals that leads to patient harm.
Workers' compensation: Workers' compensation extends coverage for medical expenses and lost wages. Initiating a workers' compensation claim involves navigating specific procedures and timelines.
Any accident, regardless of type, can profoundly impact a person's life. Beyond the physical injuries, individuals may experience pain and suffering, an inability to resume their everyday life, and significant medical expenses. The financial toll can extend to lost income due to missed work. Acknowledging these consequences underscores the importance of seeking legal representation to address the full scope of damages and pursue rightful compensation.
Injuries Commonly Sustained in Accidents
Accidents can result in severe and catastrophic injuries, impacting individuals physically and emotionally. Understanding the potential harm is crucial in navigating the legal landscape for seeking compensation.
Below are various injuries stemming from different incidents:
Brain injuries: Brain injuries can result from sudden jolts or penetration of the head.
Burn injuries: Burn injuries range from mild to severe, impacting skin layers differently.
Dog bites: Dog bites often puncture the skin, and these wounds can result in infections.
Slip and fall injuries: The most common injuries from slip and fall incidents are broken bones and sprains.
Spinal cord injuries: Spinal cord injuries can lead to a lifelong impact, potentially causing the loss of function in limbs.
Wrongful death: A wrongful death case arises when another party's negligent or intentional actions cause an individual's death. Such cases typically involve legal claims filed by the surviving family members or representatives of the deceased seeking compensation for the financial and emotional losses incurred due to the untimely death.
In a personal injury claim, you must establish several elements. First, you must demonstrate that the responsible party owed you a duty of care. This duty of care signifies a legal obligation to act responsibly and prevent harm to others. Second, it is essential to show that the at-fault party breached this duty of care, indicating a failure to meet the expected standard of conduct. Third, a link between the at-fault party's actions and the resulting injury must be established. This causation is crucial to proving that the injury was a direct consequence of the responsible party's negligent, reckless, or intentional actions.
A Manhattan personal injury attorney can investigate and analyze evidence related to the incident. This scrutiny is essential for establishing fault, whether it be through negligence, recklessness, or intent. By meticulously examining the facts surrounding the case, a lawyer can build a compelling argument to strengthen your position in seeking compensation for the damages and losses incurred due to the accident.
Why Choose Us?
Whether it's a complex workplace injury covered by workers' compensation or a nuanced medical malpractice case, we possess the insights to handle diverse situations. At the Law Office of Patricia Machado, our team prioritizes clear and open communication to ensure that clients are fully informed at every step. We take the time to explain the intricacies of the case, advise on legal processes, and delineate the channels through which we can pursue compensation.
To discuss your case and explore how we can advocate for your rights, please contact us at (646) 355-1560.