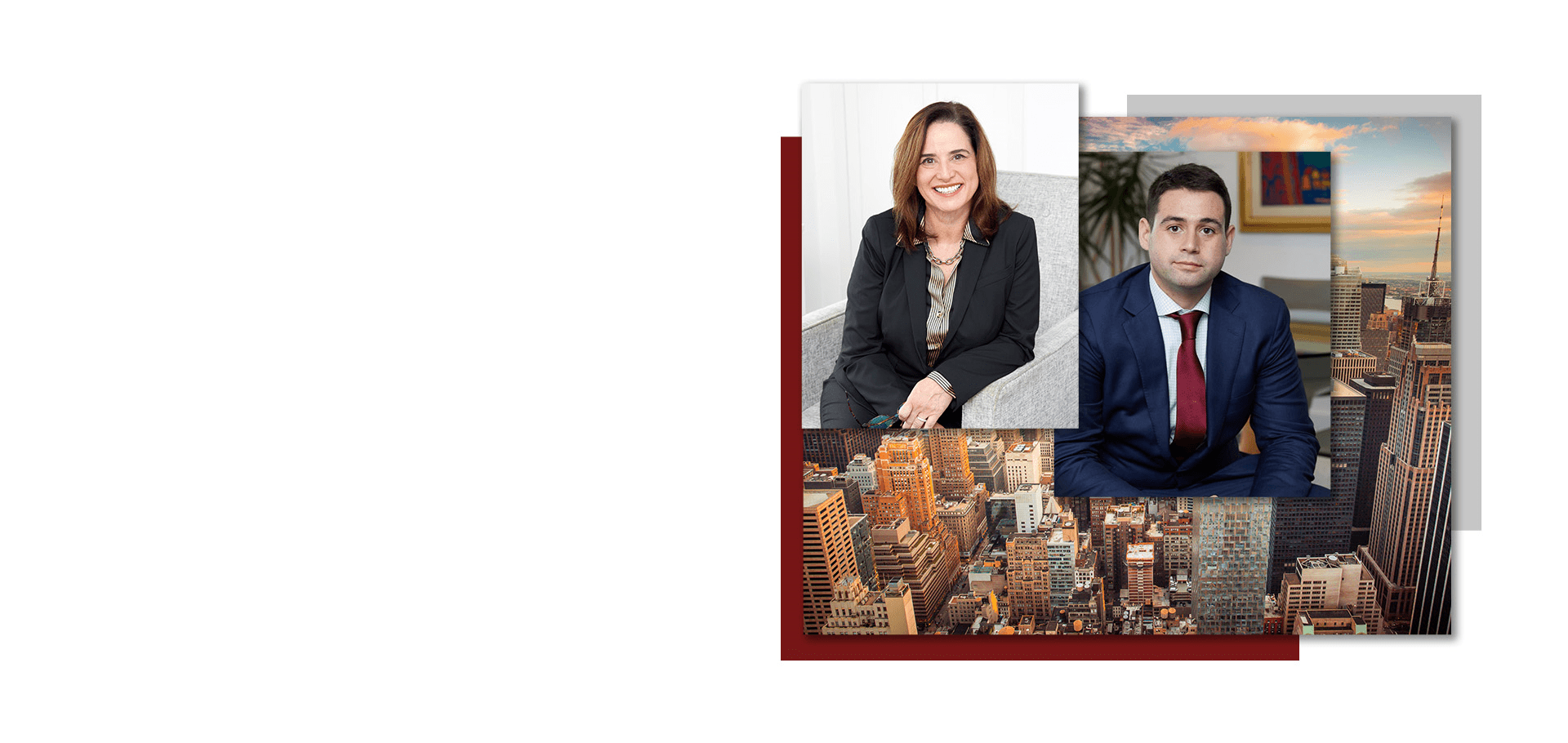 Dedicated to Fight for Your Success
Immigration Attorney Proudly Serving the Bronx
Request Your Free Case Consultation Today
The Law Office Of Patricia M. Machado, P.C. proudly represents clients from all around the world who are trying to legally enter the United States to pursue a better future for themselves and their families. Our esteemed attorney is familiar with our nation's complicated immigration laws and strict regulations, which is why we make it our priority to provide clients of all backgrounds with effective legal counsel. If you need assistance obtaining a visa, green card, or U.S. citizenship, then turn to our firm to discuss your legal concerns.
Immigration Cases We Handle for Clients in the Bronx
Our legal team can provide you with the practical insight you need to successfully navigate any issues that might arise as your application makes its way through the immigration system.
Although the always changing political climate makes immigration cases all the more challenging, our seasoned lawyer is equipped with the knowledge and resources that you need to succeed in any of the following immigration cases:
Deportation & Removal Proceedings: We know how stressed clients are if they are facing deportation or removal order. Our firm has assisted thousands of clients placed in deportation proceedings for many different reasons, and have we have prevailed! If you have been threatened or are facing deportation or removal, call the Law Office Of Patricia M. Machado, P.C. today.
Release from Detention & Bond Hearings: We assist clients with all aspects of removal proceedings and seeking a release. From requesting a bond hearing from the judge to filing important paperwork on your behalf. However, not everyone is eligible for a release on bond, so speak to our legal professionals to get help building an argument for why your situation presents a valid cause to do so.
Immigration Appeals: If your immigration case is denied or stalled indefinitely, then it's crucial you are aware of all your options when it comes to appeals. Depending on the details of your case, an appeal can be handled in different venues, with the highest level going to the Board of Immigration Appeals (BIA).
Motions to Reopen: Our team can help you properly submit a motion to reopen your case and introduce new evidence. Our motions to reopen lawyer can explain how to strengthen your case or help determine if you are eligible to reopen your immigration matter due to extraordinary circumstances.
Immigration Waivers: Did a mistake on your immigration application lead to a denial? Don't panic, turn to the Law Office Of Patricia M. Machado, P.C. to find out if a waiver can be the answer to your situation. We know the processes involved and can ensure you follow the correct procedure.
Adjustment of Status: If you are currently located in United States and want to avoid going back to your home country to finalize the visa process, then you might be able to adjust your status and obtain a green card. Contact us for guidance on adjusting your immigration status.
Political Asylum: Are you fleeing from your homeland out of fear of persecution by the government, or because you belong to a particular social group and have been persecuted solely because you are a member of that group? Our founding attorney is of Cuban decent and understands firsthand the plights of political asylees. Let us help you or a loved one petition for asylum in the U.S.
Family-Based Green Cards: Immigrants with an immediate familial relation to a U.S. citizen or lawful permanent resident might be eligible for a Green Card. If you are seeking a Green Card for you or your family member, then speak to us about what we can do to make sure you don't make any costly errors.
Dream Act (DACA): Under the Development, Relief, and Education for Alien Minors Act (Dream Act) undocumented immigrants can petition for residency status if they were brought to the United States when they were children, or if they have served in the military or attended college. We can assist with your DACA case to see if you qualify.
Work Authorizations: Do you need authorization from the government so you can legally work in the U.S.? We can help you apply for either a permanent resident card (Green Card), an employment authorization document, or a work visa. However, this process can be complicated and time-consuming. Call us today for reliable counsel.
Consular Processing: If you are living outside of the United States and want to gain lawful permanent resident status, then speak to our consular processing lawyer today to discuss which steps you need to take.
Violence Against Women Act (VAWA): This act was designed to protect individuals who have faced certain circumstances involving violence. Eligible applicants can become lawful permanent residents. We can determine if your situation falls under VAWA.
Contact Our Immigration Team if You Need Representation in the Bronx
Our reputable legal team at the Law Office Of Patricia M. Machado, P.C. is dedicated to providing each of your clients with prompt, proactive legal guidance in all areas of immigration law. Do you need help pursuing your American Dream? Then turn to our dependable and compassionate legal professionals so you don't have to deal with the U.S. immigration system alone. We know what it takes to help clients all over the world achieve their unique immigration goals, so let us put our 20+ years of experience to work for you.
Our law firm is prepared to leverage our reputation and insight to obtain favorable results on your behalf. Call (646) 355-1560 or contact us online for a free consultation with our immigration lawyer.